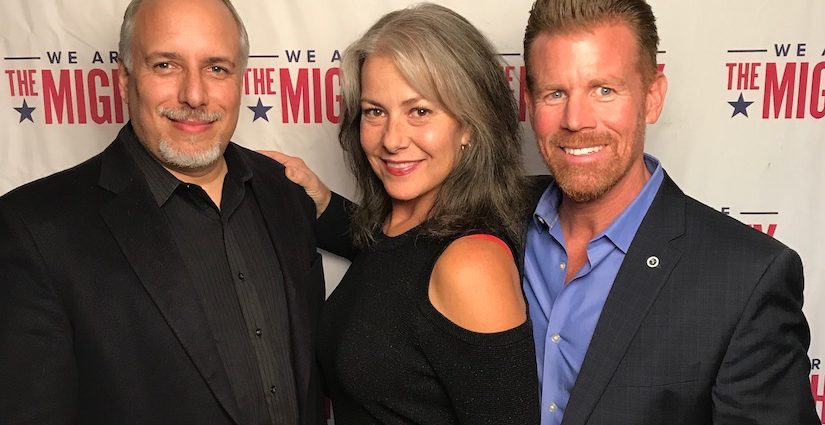 On the off chance you've been living without access to the Internet the last few years, let's get you caught up. Military media is big. There's no shortage of demand for stories that inspire us. Make us laugh. And remind us that greatness still exists.
We Are The Mighty stands unrivaled on the front lines of military media and entertainment. Through film, video and television, they capture the voice of all branches of the armed service. An uber-talented mix of industry pros and military veterans, Team Mighty consistently serves up engaging content that keeps everyone coming back for more.
Here we are at the holiday party and MRE season finale screening – Adam Jacobs, President Talent Mgmt/Ivy Island Productions, and Scott Huesing , USMC (Ret), author of Echo In Ramadi.
Doesn't get much better than that!