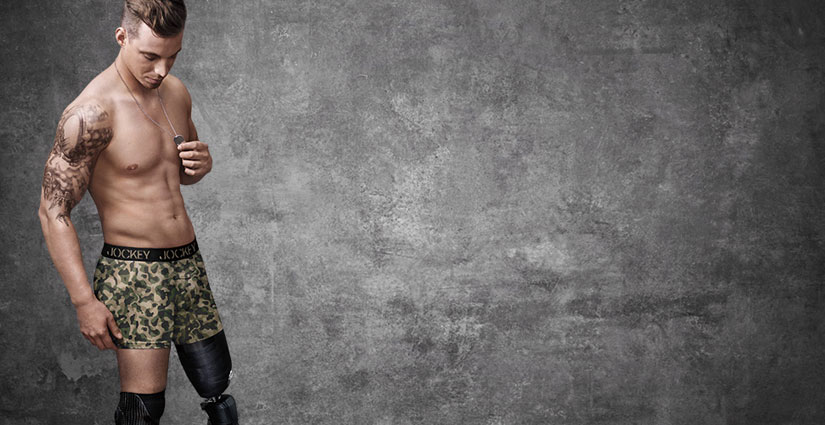 Marine vet Chris Van Etten brings authenticity to his role on ABC's daytime drama, General Hospital. The handsome actor will be playing Chet, the brother of Nurse Amy Driscoll (actress Risa Dorken), who was injured in Afghanistan.
As the adage goes, art imitates life. Playing Chet is a role not altogether unfamiliar to him.
While deployed to Afghanistan, Chris stepped on an IED. The explosion took both his legs and the life of his best friend.
During recovery, Chris made a decision not to let his injuries define him. Now a successful model and motivational speaker, his journey exemplifies perseverance in the face of adversity.
We're not going to be revealing any spoilers, but we will tell you that Chris is super excited to be working with the cast and crew of General Hospital. Our best guess is that Port Charles is in for a few surprises.
*Be the first to get the latest buzz about Chris Van Etten by following us on social.
Photo by Jockey.